interVivos Spring 2018 Mentorship Program
Time: 5:30pm
Place: Hyatt Place Edmonton/Downtown 9576 Jasper Avenue
Url: www.eventbrite.ca/e/intervivos-spring-2018-mentorship-program-protege-registration-registration-45186237252
Description
PRESENTING – THE INTERVIVOS SPRING 2018 MENTORSHIP PROGRAM:
A protégé is defined as a person who is guided and supported by a more experienced or influential person. Connect with a mentor and get ready to grow professionally and personally.
interVivos is seeking young professional protégés for our Spring 2018 Mentorship Program!
Due to the popularity of the Mentorship program, early registration is recommended as spots fill up quickly.
DETAILS OF THE PAIRING EVENT:
Date: Wednesday, May 16, 2018
Time: 5:30 PM to 8:45 PM
5:30 – 6:00 Registration and Networking
6:00 – 6:20 Opening Comments
6:20 – 8:00 Speed Networking Format Rotations
8:00 – 8:15 Closing Comments
8:15 – 8:45 Informal Networking and Raffle
Location: Hyatt Place Edmonton/Downtown – 9576 Jasper Ave, Edmonton, AB T5H 3V3
WHAT TO EXPECT AS A PROTÉGÉ?
15 protégés are introduced to 15 mentors at our pairing event.
Prep sheets, promo material and an event program with mentor and protégé bios will be sent to you before the pairing event.  Please note: The event program will be sent to you the day before the pairing event.
At the pairing event, mentors and protégés will discuss their goals and expectations for the program in fifteen 5-minute conversations.
At the end of the event, mentors and protégés rank their mentorship choices and interVivos makes the final pairings at the end of May.
Mentors and protégés agree to meet a minimum of 3 times over the 6-month program (June to November).
interVivos performs check-ins throughout the 6-month program and provides resources to assist you with your pairing.
CONFIRMED MENTORS:
We are excited for you to meet an outstanding group of mentors this year.
Here is a sneak peak of some of them:
More mentors will be announced soon.
WHAT PAST PROTÉGÉS SAID:
"What I got out of the mentorship program was great advice, and lots of good connections that I wouldn't have otherwise made".
"It really helps to open up your eyes to so many other things that you may not know are out there… there are more things out there than you thought of. Having someone to walk you through that is a great way to learn. If you're not sure where you want to go, getting involved with this program helps you see other things other and get a fresh perspective".
"I joined because it was a good opportunity know more people in the city, and to get a chance to expand my professional and personal circle".
EVENT SPONSOR: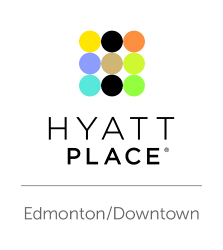 QUESTIONS?
Please email mentorship@intervivos.ca.
---
Share this event with your friends